I walked into a room full of people from every walk of life. I was unknowing as to what kind of a meeting this would be I was surprised to notice that the chairs were laid out in a large circle all facing the center. My aunt with her young children running around in circles was seated a few seats to my right. My neighbor who had reticently set out on his mission on the other side of the globe was sitting across the room. As I sat there I noticed a lady who's husband had died of cancer only a week before sitting next to her daughter who was now left fatherless. Seated next to me was the girl from my math class that did't have anyone to eat lunch with and on the other side of her was the girl with bright curly hair who reticently stared in a movie. As I sat and observed the dynamics of the situation I watched as all the people I had met through my life as they began to file into the room. Each with their own unique trials and concerns.
But I didn't notice those concerns on the outside. I began to think about how cool it would be if I could have that curly hair and star in a movie, I looked at the girl who ate lunch by herself and thought "well if she wanted friends to eat with she would come over and ask if she can sit with us." I looked around each person in the circle and looked at how magnificent their lives were. I was jealous of the girl was sitting by her mom because she had the nicest car and the widow because she had a nice house.
As I sat their noticing everything that these people had I began to want what each of them had. I wanted their cool houses and their nice shoes. I wanted to travel like they did and I wanted a job that paid better. I wanted to have their money and their home lives.
While sitting in my covetous state as each person settled into their seats a man stood up and welcomed us and thanked us all for coming. I, still not knowing what this meeting was for, assumed it would be like any other church meeting where we would sing a song, say a prayer, and then listen to a teacher for a few minutes before going home.
The man in charge said that we would be singing hymn number 241 Count Your Blessing and then we would have an opening prayer by sister Parkin. I opened up my hymn book and muttered through the versus and then closed my eyes for the prayer. Sister Parkin stood up and prayed that during this meeting we would all be able to pick new trials that would be easier for us. She also prayed that we might be able to have a good rest of our Sabbath day and that we might be able to drive home in safety when the time came.
After she said amen the man that was conducting stood up again. He said that today we were all going to pick new trials. He asked us to take out ours and place them in the center of the circle. I was more excited than I had ever been. I thought for sure I had the hardest trials in the group and felt relieved that I would be able to get somebody elses. I quickly opened up my purse and pulled out my trials and tossed them in the center. After everybody had put theirs in the middle he said that one by one we would take turns picking new trials. As I waited for my turn I sat in anticipation about what new trials I would get. I watched as each person would get off their chairs and begin to dig through the large pile of trials and pick out the ones they wanted.
When it came to my turn I got off my cold metal chair and knelt on the hard blue carpet. I began to sort through the pile. While on my knees I read about a trial of having your husband die of cancer and how hard it would be. Because this is a more public trial I knew exactly who had thrown it in the circle. I decided I didn't really want that one so I threw it back in the pile. I pulled one out that said that their family was in pieces and that they couldn't remember the last time they did something as a family without someone getting into a fight. I for sure didn't want that one so I threw it back. I read about the teenager who struggles with a pornography addiction but doesn't want to tell anybody. I read about a trial of a first grader who got picked on at school for his lisp and a fourth grader that was reticently diagnosed with epilepsy. I read about the lady with lots of kids and not enough money to buy them Christmas presents and the sixth grader who had recently found out she was adopted. I read about the lady who desperately wanted another child but wasn't able to have one.
As I dug through this pile I began to think about how none of these trials fit me. I quickly found my original trials and stuffed them back in my pocket and sat down.
After all of the trials had been taken from the center the man conducting stood up and read a quote by Regina Brett that said;
"If we all threw our problems in a pile and saw everyone else's, we'd grab ours back.
"
We all sat in shock as we realized that that was exactly what each of us had done. I stuck my hand in my purse and felt my trials between my fingers.
He went on saying that while on the outside we all think we want what everybody else has and that we must surely have the hardest trials when we begin to look at the bigger picture we realize that these trials we've been given were designed specifically for us so that we might be able to become stronger and have joy.
I raised my hand and asked "how in the world do trials bring us joy?"
He smiled as he opened up his scriptures to 2 Nephi 2:25 which reads "Adam fell that men might be, and men are that they might have joy."
He then pointed out that under the footnote for the word "joy" it said that joy is the potential to become like our Heavenly Father.
It was then I realized that joy is not found in a big house or in becoming a famous YouTuber. It was then that I realized joy meant becoming like our Father in Heaven.
Then another man walked into the room. He was wearing red and had a beard and He looked at each of us with kind eyes. The man conducting the meeting introduced him to us as our brother. Our brother went around the room and collected each of our trials from us and told us that he would go through each of them before we had to.
He did this so that we might be able to have somebody to ask when we have questions about our trials, so that we might be able to have a shoulder to cry on when it feels like it's too hard to move on, or a hand to squeeze when the pain gets too bad. He told us that he would carry us every step of the way and that he would always be with us silently waiting for us to ask him for help. He then promised that if we endured our trials well that we would be exalted on high.
I realized that to be exalted on high meant that we would become like our Heavenly Father and we would return to meet with Him in heaven. I realized that this was the ultimate joy that everybody was speaking of. I discovered that we needed these trials to become perfected and that while this man they said was my brother couldn't take them away, he would help me.
He then told us that his name was Jesus Christ. I remembered learning about Him in my primary class. He showed us his scars from where they nailed him to the cross so that we might all be able to live again. He also told us about how he suffered for each of our sins so that we could be made clean and how we can be cleaned by that atonement through repenting and being baptized.
At the close of the meeting after Brother Wall said the closing prayer the Savior hugged each of us and told us that He loved us.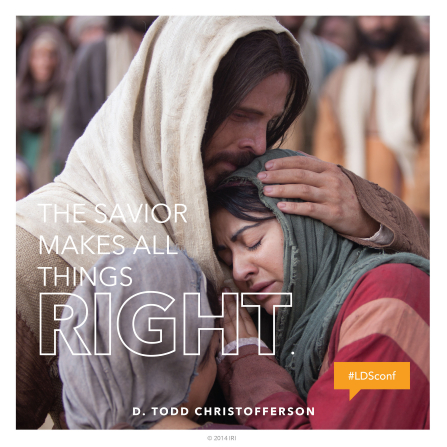 When I left that room I knew that even though on the outside we all feel like others have better circumstances, that each of us were given trials that would make us strong. I also knew that the Savior was indeed our brother and that he loves us each so much that he was willing to suffer for all of our trials and afflictions so that we might be made whole. I also know that He died for us so that each of us would be able to live again.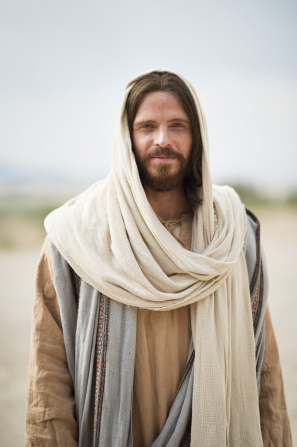 Our Savior loves us. He is our brother and He wants us to return with Him to live with our Father in Heaven and that He will do anything to help us get back. While the story of throwing our trials in a circle was just a story, I know that the fact that we have a brother that did these things for us is with out a doubt true. I know this because I felt it. I learned this through reading the Book of Mormon and praying for my own testimony of these things. I know He is there and that He loves us more than we will ever comprehend. My testimony of Jesus Christ has brought me more joy and happiness than I have ever felt from anything else in my life. This is why I write this blog, It's why I have chosen to serve a mission in Orlando Florida in 38 days, because I want everybody to hear about how great their brother is and how much they are loved. I hope that I can follow in His footsteps and be his disciple. I hope that you come unto Him.
feel my sunlight
p.s. I went through the temple on August 1st! It was amazing and I loved every second of it! It is defiantly the Lord's house and his spirit dwells there.
p.s.s. Shout out to all my friends starting college next week! I love you all to pieces and will miss you bunches. Goodbyes are hard, but it will all be worth it in the end. The best is yet to come.